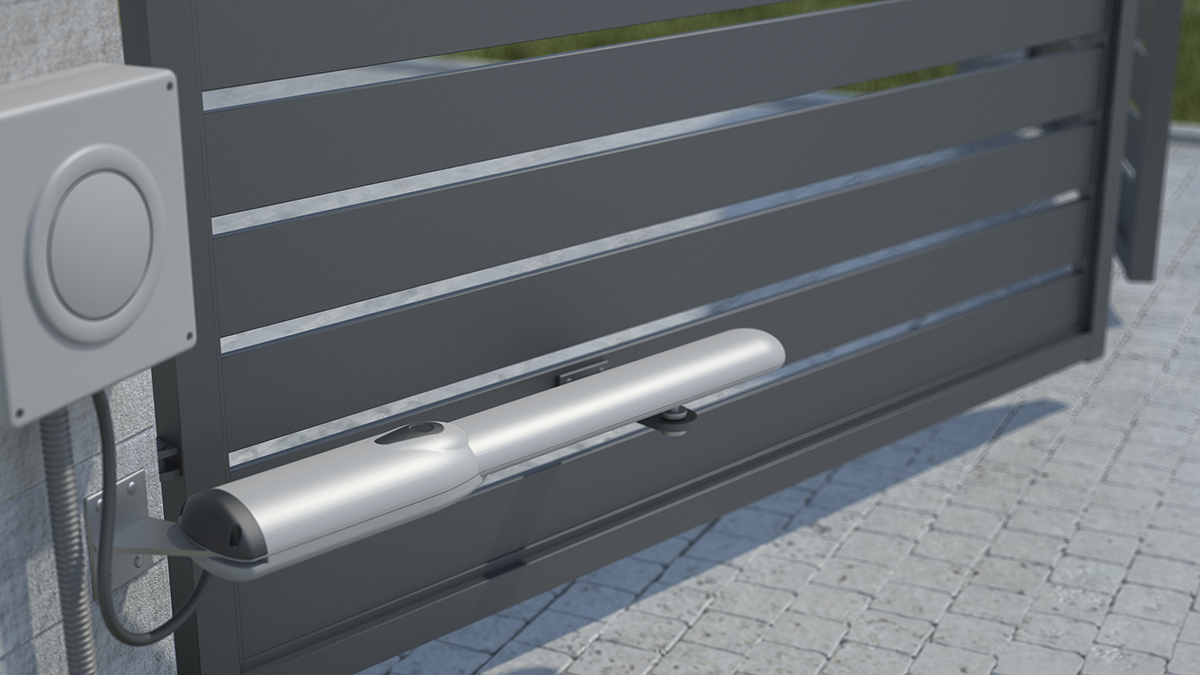 CALL FOR MORE ACTION FROM GATE MANUFACTURERS TO HELP PREVENT ACCIDENTS
"It's high time that those who make their money out of selling automated gates and automated gate kits play a part in improving the safety of these installations" …. says Richard Jackson, founder of Gate Safe.
June 2021: Gate installers are challenging the manufacturers of automated and manual gates to step up and take more responsibility for the products they are bringing into the market …
A recent Gate Safety Surgery course held by Gate Safe, the charity that pioneered the call for action to improve the safety of automated gates, revealed a genuine sense of disappointment amongst installers who have invested in the training, only to be regularly challenged by products that are not fit for purpose.
The consensus of opinion was that the bigger brands are doing very little to help the industry and need to work harder to deliver innovative systems and materials which deliver improved safety to gate users.
Examples cited included the need to supply all gates with three hinges – as per the British Standard BS EN 12604:2020 which states that all gates should be fitted with three hinges. Internal doors now regularly feature this added safety precaution. But manufacturers of external automated and manual gates, which of course are likely to be much heavier and therefore carry a much higher risk have all virtually ignored the guidance. In addition, delegates discussed the requirement to include a gate tether as standard to mitigate the risk of a falling gate and the overriding need to identify a more aesthetically pleasing pressure edges solution.
These opinions are backed up by a survey that Gate Safe ran post the training course across its installer network, to further investigate opinions on the subject.  The findings convincingly back up the views expressed by the delegates who attended the training course.
64% of respondents declared a need for all gate manufacturers to take responsibility for improving the safety of the automated gates that they bring to market
The subject of automated gate kits continues to be a source of huge concern to Gate Safe and its installer community. A significant 84% felt that the manufacturers of such kits should be doing more to ensure a safe and compliant installation
An overwhelming majority – 96% – backed the suggestion that automated gate kits should NOT be readily available direct to consumers.
Richard Jackson, founder of Gate Safe says, "Everyone talks about learning important lessons whenever there is an accident and in the main the gate installers (especially those involved in automated gate installations) are incredibly proactive in terms of trying to improve their knowledge and understanding of how accidents can occur and how to mitigate the risks. Not only are they undertaking our Gate Safe training, we are also seeing an impressive number return for refresher training. Yet, the creators of these gates seem to continue to carry on doing what they have done in the past, making a product that is not fit for purpose. It is not just the gate manufacturers who are guilty of inertia. The companies who produce gate automation kits to anyone who will pay the price should also be taken in hand. These kits are readily available and transform a regular gate into a machine, yet they are frequently supplied without the appropriate level of safety but with the warning that such kits should only be installed by a trained and suitably competent installer. We all know that this implies there is a strong risk that a member of the public will attempt to install such a kit. Even if an installer does undertake the installation, in the event of an accident, is it the gate manufacturer who is taken to task over the unsuitability of the gate structure? No, sadly it is the gate installer or company involved in the gate maintenance who will be held accountable.
Something needs to be done. After ten years of campaigning, we feel it is time for the industry to play a stronger role in improving the safety of automated gate installations. We'd love to hear their thoughts on this important issue."